Have you ever considered working in the United States? Do you know how a foreign doctor/medical specialist can practice medicine in the United States? We will tell you all you need to know to start your career in the country of new opportunities!

Requirements for future doctors living outside the United states are very specific. You need to complete a degree, get a visa, obtain the ECFMG certificate and a state license.
Every doctor in the United States should get a GED / Complete Grade 12  / High School diploma, finish a 4-year college or university and medical school. To specialize in a specific branch of medicine, a graduate has to add another 3-8 years of residency (average 4 years).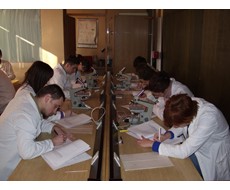 An international medical graduate has to show that his/her education meets the requirements of the USA before he/she can practice in this country. The process starts with an application to the Educational Commission for Foreign Medical Graduates. That organization verifies medical school transcripts and diplomas. For more information visit: http://www.ecfmg.org/
International Medical Graduate must pass three steps of the United States Medical Licensing Examination. The exam  includes clinical knowledge and skills. A full description can be found here: http://www.usmle.org/bulletin/exam-content/
Before an international graduate starts working, they also need American recommendation letters. The best way to obtain them is a volunteering or working in a hospital, clinic or research organization.

Among other requirements, foreign doctors must prove that they can speak English. They must also be a permanent resident or get a work visa. More information about visas: https://travel.state.gov/content/visas/en/employment/temporary.html

One of the biggest challenges is that an International Medical Graduate must start a residency. It takes 3-8 years depending on the speciality. For more informations about the residency application process, visit this website: https://www.aamc.org/services/eras/

When a doctor passes through this process he/she can practice clinical medicine in the United States.
Good Luck!